Keep up-to-date with all the latest education news from St Aidan's Primary Rooty Hill.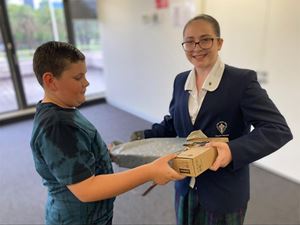 This year 661 students from Catholic schools across Western Sydney and the Blue Mountains stepped up to take the Executive Director's Summer Reading Challenge! In total, 4185 books were read as part of the competition: over 1000 more books than last year! Today the winners were announced. Read more...
Categories:
As parents dropped their little ones off at 'big school' for the first time earlier this year after much excitement and anticipation, with their shiny shoes, oversized uniforms and the promise of learning and new friendships, no one could have predicted what was to come in those first 100 days of school. Read more...
Categories: